Socialization is an important part of our lives at any age. From heart-warming conversations with loved ones to small talk at the grocery store, the interactions we have on a daily basis support our emotional and mental health. In Queens County, a large portion of the population is over the age of 65. Isolation and sedentary lifestyles are a reality for many, something that's been exacerbated during the COVID-19 pandemic. That's why the Region of Queens created the Queens Coast Seniors Live Well Initiative.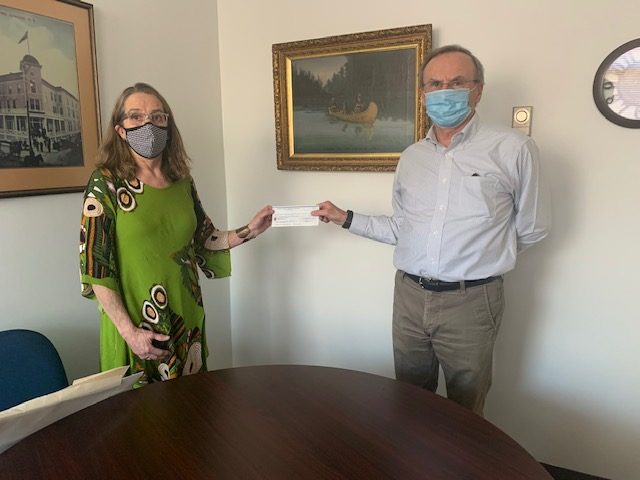 "Our motivation to create the initiative was to bring movement and socialization to some of the most vulnerable people in our community," said Norm Amirault, Physical Activity Coordinator for the Region of Queens Municipality. "The program was initially intended to be an at-home chair-based exercise session delivered by trained volunteers to increase mobility and prevent falls, but we quickly changed gears when the COVID-19 pandemic hit."
With the need to shift their plans, the initiative adapted by delivering the exercise component over the phone or virtually and delivered packages for participants filled with items to promote activity such as gardening supplies and colouring pages.
Recently, the Queens General Hospital Foundation provided the initiative with financial support to continue their outstanding work.
"The support from the Foundation means that we can continue to create our packages that keep our seniors' minds active as we wait for the day when we can support them in person," said Norm.
The program will start with 25 seniors by referral from VON.