We are a volunteer-run organization dedicated to improving the health of Queens County residents.
At the Queens General Hospital Foundation, we are committed to ensuring that Queens County residents have access to quality healthcare, close to home. Through our generous donors, dedicated Board members and community volunteers, our work funds state-of-the-art equipment and facility upgrades for Queens General Hospital and enables the recruitment and retention of highly skilled health professionals to care for our community.
Our Story
The Queens General Hospital Foundation was born out of a collaborative effort to keep Queens General Hospital open.
Established in 1988 when changes in the provincial health system saw the governance of hospitals move away from community-based boards of directors, our founding mission was to ensure continued financial support for Queens General Hospital, and quality healthcare for our community.
Today, our Foundation continues to support Queens General Hospital, along with other community health organizations that are committed to improving the health of Queens County residents.
Our Board of Directors
The Queens General Hospital Foundation is governed by a highly dedicated volunteer Board of Trustees. Our Board works closely with Queens General Hospital and the residents of Queens County to understand and address the needs of healthcare in the community. The 11 members of the Board consist of a Chairman, a Vice Chairman, a Treasurer, a Fundraising Chairman, a Secretary and five members of the Community.
Dr. Al Doucet – Chairperson/Trustee
Bill Rafuse – Treasurer/Trustee
Carol Smith – Secretary
Janice Reynolds – Vice Chair
Robert Cook – Fundraising Chairman/Trustee
Charmaine Stevens  – Trustee
Gilbert Johnson – Trustee
Kerry Morash – Trustee
Leonard Perry – Trustee
Patti Pike – Trustee
Dr. Tom Raddall – Trustee
About Queen's General Hospital
At Queens General Hospital Foundation, we understand that investing in our local hospital is essential to the health and wellness of our community.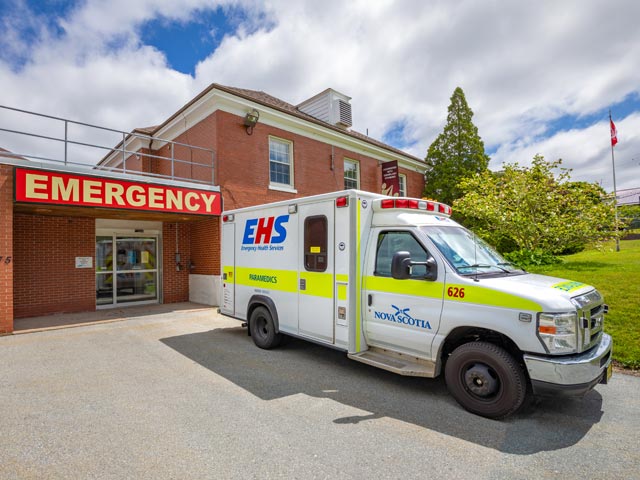 Queens General Hospital ER entrance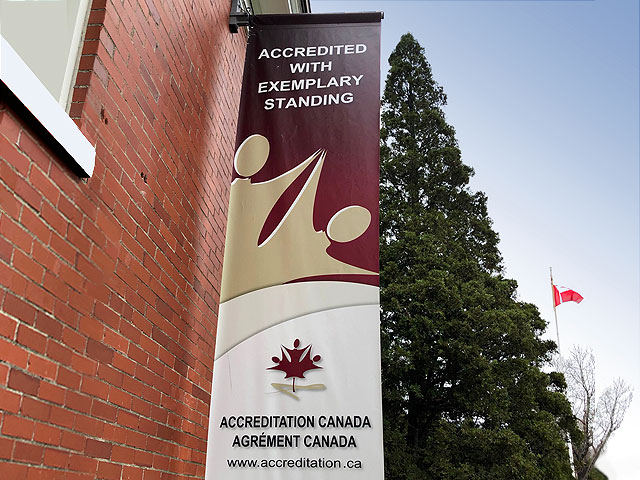 QGH – Accredited with exemplary standing by Accreditation Canada
Established in 1949, Queens General Hospital delivers excellent and reliable patient care, with a team of dedicated medical professionals to help our residents live their healthiest lives.
Our acute-care community hospital hosts 22 beds with a Medical Unit and Day Surgery Unit. Our modern 2014 addition also houses the Queens collaborative medical group of physicians, nurse practitioner, family practice nurses, and front office staff.
The QGH services include:
24h Outpatients/Emergency Department
Laboratory
Diagnostic Imaging
Day Surgery/Ambulatory Care
EKG
Endoscopy
Respiratory Therapy
Family Practice
Mental Health
Addiction Services
Rehabilitation Services
Palliative Care
Pharmacy
Renal Dialysis (operated by QEII)
Volunteer Services
Clinics include:
Asthma
Diabetes Education
Internal Medicine
Family Medicine
Geriatrics
Psychiatry
Medical Specialties include:
Internal Medicine
Cardiology
Respiratory
Gastroenterology
Plastic surgery
Palliative Care
Pain Management
Join the dedicated team of hospital staff at Queens General Hospital
The Queens General Hospital is always looking for exceptional Health Care Professionals to join their multidisciplinary medical team. If you're looking to become part of a cutting-edge, collaborative team of health professionals, as well as a unique community, we encourage you to learn more here.
*Information adapted from https://www.nshealth.ca