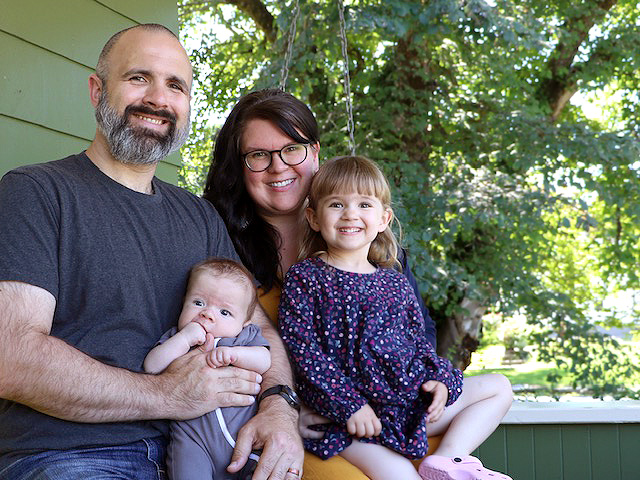 Dr. Alison Freeman is thrilled to be putting down roots in her home province of Nova Scotia and joining the team at Queens General Hospital.
Dr. Freeman was born in Halifax and raised in Oakfield. Always knowing she wanted to pursue medicine, she enrolled at Dalhousie University in Halifax to study Neuroscience.
From there, she enrolled at the University of Wollongong in Australia to pursue medicine. Interested in the practice of rural and remote medicine, Dr. Freeman was drawn to the Wollongong program, which allowed her to specialize in resource-limited medical settings. As part of the program, she spent one year in Narrandera, New South Wales, learning the ropes of resource limited medicine on the ground.
After finishing her medical studies, she joined the University of British Columbia's Indigenous Family Medicine Residency Program for two years. From there, she moved to the Yukon, where she lived for 8 years practicing medicine in Whitehorse and Haines Junction. While there, she served on the Yukon Medical Council and was the President of the Yukon Medical Association.
When the COVID-19 pandemic started, Dr. Freeman and her husband decided to take the leap and move back to Nova Scotia, first settling in Antigonish. Dr. Freeman had been hearing about Queens General Hospital and the Queens General Hospital Foundation for many years and was excited about the opportunity to join the team.
"I had been hearing about the Queens General Hospital and the Foundation's work to support the hospital and the community," she said. "No matter where I was working across the country, Queens General Hospital was spoken about so highly among my colleagues."
Dr. Freeman will start at Queens General Hospital in October working in inpatient care. In January, she will start her family medical clinic attached to the hospital.
Dr. Freeman and her husband Justin are excited to raise their daughter Molly and newborn son James and their three dogs in Liverpool. They love spending time outdoors, especially canoeing and kayaking in the summertime.
"I have been very fortunate to travel and live across the world, to see and do a lot, but nothing compares to being back in Nova Scotia," she said. "I have always considered Nova Scotia to be home and I cannot wait for my family to experience all I was able to when I grew up here."
Dr. Freeman will build her practice from the Need a Family Practice Registry. The Registry is a provincial list for people without a family doctor or nurse practitioner. Once you have registered, you will be added to the list. When a primary care provider in your area is accepting new patients, Nova Scotia Health contacts you by phone and/or email.
Call 811 to speak to someone if you prefer to register by phone rather than online or you are new to Nova Scotia and do not have a Nova Scotia Health Card .Staff are available Monday through Friday, between 10 a.m. and 6 p.m. If you are registering for a family member, such as your children or spouse, please have their information ready to complete the registration on their behalf.
If you prefer to register online, please visit https://needafamilypractice.nshealth.ca/