If you asked Gil Johnson why he's committed to improving his community, you'd learn that for him, community service is about strengthening the community through access to sustainable health care, with both current and future generations in mind.
Gil, who currently sits on the Queens General Hospital Foundation board as trustee, is committed to improving the community in any way he can.
After working across the province with Nova Scotia Power, Gil and his wife returned to their home in North Queens. In retirement, he is an active community member, including a four-year term as municipal councillor.
"I'm very passionate about our community," said Gil. "It's a great place to live and I think it's important that we continue to strengthen our community, so it continues to be a place where our kids and grandkids can work and live."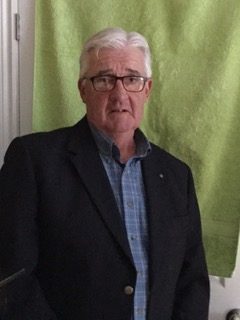 As part of his community service on the Queens General Hospital Foundation board, Gil welcomes the importance of working collaboratively with his neighbours.
"I knew the chair of the Queens General Hospital Foundation, Dr. Al Doucet, personally, which was in large part of why I joined the board," said Gil. "With North Queens now represented on the board, we are working collaboratively so people across the region can access great health care – it's a wonderful thing to be a part of."
With the support of community members like Gil, the Queens General Hospital Foundation has helped fund the construction of the North Queens Medical Centre and continues to provide crucial support in recruiting medical professionals to the area, ensuring residents in Queens Municipality live healthy lives for generations to come.